Thanks to Melanie Summers, Xpresso Book Tours and NetGalley for the copy of these books in exchange for an honest review.
Hullo, my little bookworms! How are you feeling today? I really hope you're having blast, if not, no worries, that day will come sooner than you think.
Crazy Royal Love Trilogy by Melanie Summers
Yes, yes, and yes. I'm still in the mood for rom-com, therefore that means, I'm still spamming you with rom-com reviews. But c'mon I only bring you the best, no? And don't worry, I'll soon enter in my fantasy mood so…brace yourself.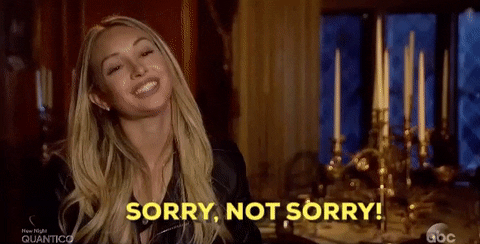 Anywayyyyy, today I bring an oh-so-enjoyable-and-super-fun-to-read trilogy. Yes, a trilogy! isn't it that amazing? We don't see rom-com trilogies that often so, thank you, Melanie!
What I'll do here is to give you a small intro to the trilogy, then a short review of each book. Spoiler-free, obvi!
The order of this delightful adventure begins with Royally Crushed, followed by Royally Wild, and last but certainly not least, Royally Tied.
You may be asking okkkkaaayyyy but what are these book really about?
Well, my dear one, this is the story of Arabella and Will. She is the Princess of Avonia who's so tired of the clustered, tight life she has as a royal and of being treated like a fragile porcelain doll who can't really make her own decisions. She longs for freedom and adventure. And, yes you guessed it. He, Will, is this super hot adventurous, wild, adrenaline-lover docu-series host who's actually on the brick to be cancelled. So, by those undescribable chances, they end up working together. And even though there's an instant attraction, they are so so but so opposite that they actually can't stand each other. And now they're trapped in a wild jungle with practically nothing but each other. Will they make it? A pampered, spoiled, zero outdoor experience princess and the know-it-all, arrogant, pissed-of-with-the-princess outdoorsman?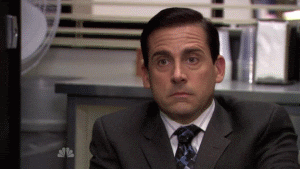 Royally Crushed
This book exceeded my expectations. When I started it I thought it was going to be a tacky The Princess Diaries kind of book. Don't get me wrong, I loved The Princess' Diary… but when I was a kid. But thank God this one was so fun, sweet, and lighthearted. Making me laugh and smile a lot.
I liked the characters, though of course there were things that annoyed me, but that's totally fine. I think the characters and the plot are well-developed and very well-written making it super enjoyable and easy to read.
Although the instant-love trope is one of my least favourites, this didn't feel like that instant. Yes, there was an instant physical attraction but there was also an enemies-to-lovers stage and the right amount of disagreements. I just wished the enemies-to-lovers part would have lasted a tad longer, but it's totally understandable if we consider that they had only 10 days to fall in love.

Royally Wild
rating 4.75 – I think this was my favourite book of the trilogy.
It was absolutely fun, lighthearted and heart-clenching at the same time. I felt anxious, relieved, frustrated, giddy, infuriated, and so much more.
I was intrigued to see where Melanie was taking this story, as the first book had a really nice round happy ending. But she did it just great. Delivering the story and struggles perfectly making it so easy-to-read and unputdownable.
I have to say, I connected so much more with the characters in this book, I think we get to know them more in-depth individually. But argh! I was so infuriated with both at different times, but mostly with Arabella. I'm just glad everything turned out well. I mean, of course, it did, is a rom-com, that's why we're here, isn't it?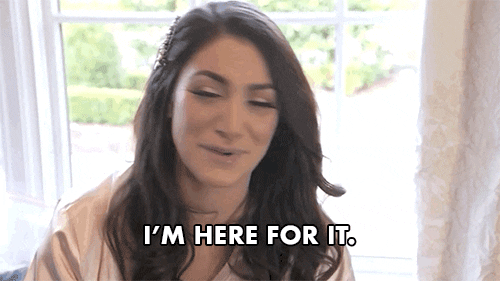 Royally Tied
I was super excited to read this one but also sad because it meant the end of this story.
This book was so pleasant and lovely to read. It's super fun to read this new stage of Arabella and Will's story, and it's amazing to see how much they've grown as characters. Although I have to say, Arabella kept infuriating me…a lot! but thank God she always realises when she's being … let's say…ridiculous. I think I connected with and understood more Will than Arabella because I'm more like him, character-wise than is. Well, I'm also nature and outdoor lover but not at his level. Sadly, I don't have my own tv show yet.
As for the plot, I have to say it wasn't that strong, but it was fine and I absolutely enjoyed it.
Also, it's safe to say that this is the cheesiest book of the three, but it wasn't eye-roll cheesy, so I'm really thankful. This was the perfect way to wrap up this lovely story, and I'm looking forward to possible future books in this world.
I have to say I enjoyed these books so much more than what I thought I would, and I'm so happy about that. This was such a fun adventure and I'm a little sad it ended.
These are the first books I read by Melanie Summer, and after having glimpses of the other families and stories, I'm so tempted to read the previous book in this delightful world she has created. Especially because I loved her writing style, super funny, sweet and enjoyable.
If you like fun, lighthearted rom-com, and especially royal-themed ones, you need to give this one a chance.
Tell me, have you read any of these? Would you give it a chance?
love, Lin