Happy November beautiful people!! I hope you're having a wonderful start of the month. We're a starting this Season the best way with a Christmas romance book review.
✔️childhood classmates
✔️runaway bride
✔️forced proximity
✔️fake dating
✔️set in Ireland
✔️heartwarming family
✔️opposites attract
✔️ dual POV
4.5
Megan is dreading going home for the holidays. She's the village pariah, the she-devil who left local golden boy Isaac at the altar four years ago and ran away to the big city. She could really do without the drama. Particularly as he's engaged again, and she's just been dumped for the fourth time this year.
Christian's fed up of being on his own every Christmas. He doesn't mind being alone , but he hates his family's sad eyes and soft tones as they sit around coupled up. Because he's actually, totally, fine.
So when Megan literally bumps into Christian in a Dublin pub, they come up with a pact to see them through the holiday season. They're going to be the very best fake dates for each other, ever.
Rules are drawn up, a contract is signed on a wine-stained napkin. They will sit through each other's family gatherings and be outrageously in love until freed from their annual obligations. After all, it's only for a few weeks.
But with everyone home for the holidays, two big families to deal with alongside old friends, old flames and old feelings, things are bound to get messy. And when a snowed-in cabin and a little Christmas magic are added to the mix, anything could happen… (Goodreads)
I'M SO READY FOR CHRISTMAS BOOKS!!!!
And when I tell you this was THE PERFECT way to start this holiday season, it's because it truly was.
I loved it so much! Meg and Christian's story is fun, cute, and romantic, with all the Christmas vibes I hoped for.
This is the third book I have read by Catherine Walsh, and I can say she's definitely one of my favourite romance authors. I love her humour. She always writes fun inner dialogues and scenes. Also, I love the men she writes. They are still fictional (obvs), but they also have a touch of realism. They're definitely someone you can find. They're not so unrealistic, and I love that.
I read Holiday Romance by Walsh when it came out, and I had no idea this was a sequel. But what a wonderful surprise it was! I enjoyed it thoroughly. You can still read both as standalone but you'll have so much fun if you read Holiday Romance first. You can check my review here!
It was so wholesome to return to his little Irish village in Christmas again. And to read about this heartwarming family again and see what happened to the other characters.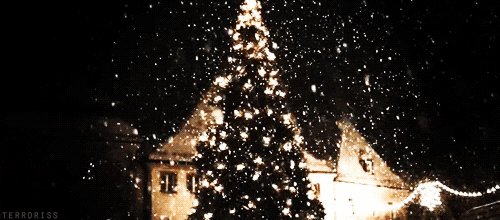 Megan, our FMC, was such a marvellous character. I loved her growth during this book, how strong she became from the girl she was five years ago and how brave she was to stand up to her ex and return to the village where everyone seems to hate her.
Christian, our MMC, is driven, ambitious, hard-working, successful, thoughtful and kindhearted. Still, something is missing in his life. I loved Christian. He was such a great guy. He's not blinded by material stuff, even though he sees its importance in everyday life. I especially loved how he acknowledged his feelings and talked about them as an emotionally mature adult.
Meg and Christian's love story was so fun to read. It was the perfect mix of romantic, fun, cute, and real. They worked through their feelings like mature adults and didn't make a big ridiculous fuss over them, as sometimes we find in rom-coms. I loved that.
If you're looking for that warm and cosy Christmas romance for this Season, look no further. This book right here it's the perfect fit.
Thanks to NetGalley and the publisher for giving me an eARC of this book in exchange for an honest review
Would you read this lovely Christmas book?
love, Lin