Thanks to the author, Atlantic Books and NetGalley for providing me with a copy of this book in exchange for an honest review.
Hello, my little bookworms! How are you today?
Today I bring you a review of one of my most anticipated releases of this year.
The Heart of Principle by Helen Hoang
Pub. Date: August 31st., 2021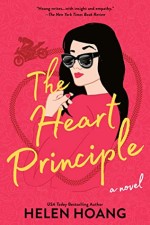 I LOVED THIS BOOK! Honestly, how does Helen does it?! She has officially become one of my favourite romance writers. I absolutely love her books, her writing and her characters.
I had high expectations for this book, and let me tell you, Helen did not disappoint AT ALL!
This book is so much more than just a romantic story. It's deep, raw, and honest. The characters are real, human, natural, and flawed. It's about fighting, keep going, and love, not only romantic but also about self-love and love for life. And it moved me deeply.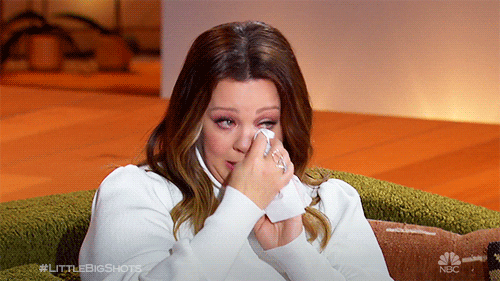 First thing you need to know, this is the 3rd book in The Kiss Quotient series, BUT, it is a stand-alone like all the books in this series. If you read this one first, you'll be slightly spoiled but not too much. However, I highly recommend you to read the two previous books because they're amazing!
So what is it about?
Anna Sun is a successful violinist but she's been in a huge artistic bloke that has unable her to succeed any further and she finds herself completely burned out. All of this complicates when her longtime boyfriend announces he wants to see other people before he marries her. Anna is left entirely hurt, angry, and without a clue as to what to do. So, she decides to do the most un-Ann-like thing. She's going to have a one-night stand with a stranger from a dating app and she'll be herself.
That's where tattooed, motorcycle-riding Quan Diep comes in. After a life-changing moment, Quan realises it's finally time to start dating again. But he's not ready for a full relationship, he just wants to see if he's ready to be out there again or not. That's when he finds Anna on a dating app and decides to give it a try. But soon, Quan realises he wants more. He accepts Anna on an unconditional level that she has just started to understand herself. However, when tragedy strikes Anna's family she takes on a role that she is ill-suited for, until the burden of expectations threatens to destroy her. Anna and Quan have to fight for their chance at love, but to do that, they also have to fight for themselves. (via Goodreads)
I love Helen's writing so much. She always mingles real issues with lighthearted romance, but certainly, never meaningless. On the contrary, it has so much weight and significance, and she writes it in such a magnificent way that it doesn't feel like a heavy book. Although, in this book, the romance is not as lighthearted and as the main issue as in the previous books, it's still heartfelt and marvellous.

As always, I love the Autistic Spectrum representation in this book. I love ASD rep in any book really. However, this one was a tad different. I could tell there was a lot of heart in this book before even reading the Author's note. It's clear. And you can feel that. And that makes it even more special.
I was dying to read Quan's story. I love him since TKQ, and this book made me love him even more. He's such a perfect, unique man. So considerate, loving, caring, passionate, dedicated, and I could go on. And Anna, I love her. Her pain and struggles were so honest and real. I love how passionate and devoted she is. It's true, sometimes she exasperated me a little, but mostly I just wanted to hug her and give her all my support.
And I just love how they are together. They're just perfect for each other, and I wish there was more of them. Hopefully, we get to see some glimpses in the upcoming books.
Plus, I loooooove My Octopus Teacher! and this book talks about it and I was so happy. If you haven't watched that docu, please do yourself a favour and do it!

The only two things that I wished were different is that there were more scenes with Quan's family. Or at least more with Michael and Khai. And that the issues could have been solved a little bit better.
If you like meaningful romance books, this is a must-read. Honestly, if you haven't read her previous books go now, and go preorder this one!
Tell me, have you heard of this book? would you read it?
love, Lin